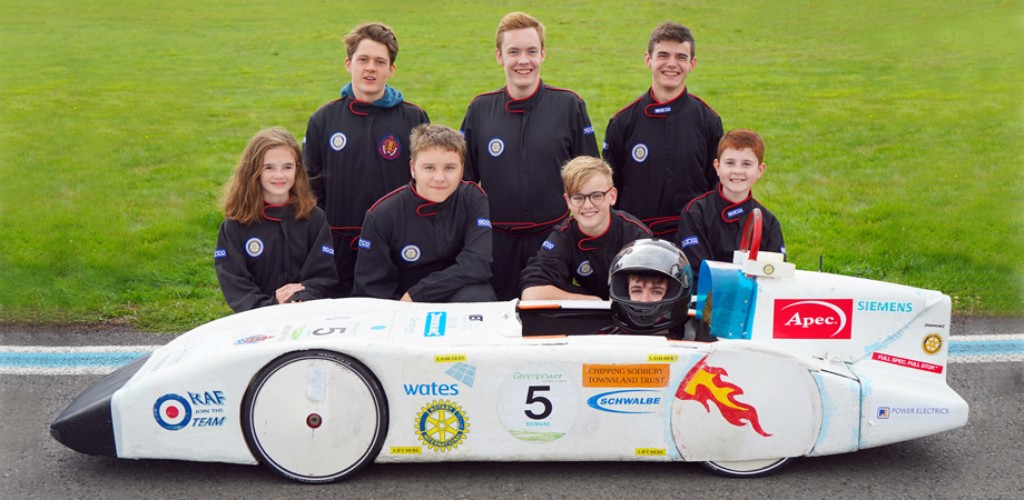 Chipping Sodbury School Greenpower
We design, build and race electric cars in the Greenpower Education Trust initiative. The aims of the Greenpower initiative is to promote Science, Technology, Engineering and Maths (STEM) as exciting careers, to those aged 9-21. The concept is for teams of secondary school pupils, their parents and teachers to design, build, develop and race highly efficient "green" electric racing cars. The pupils are exposed to many facets of engineering and other disciplines in doing this.
This Website is designed to help with Greenpower car development at Chipping Sodbury school. The idea is to provide a repository of information and ideas for car design and use that any of the team members can contribute to. The current teams are as follows: Rotary Racer, The Pod Movement, Alderley Express and Chain Reaction.